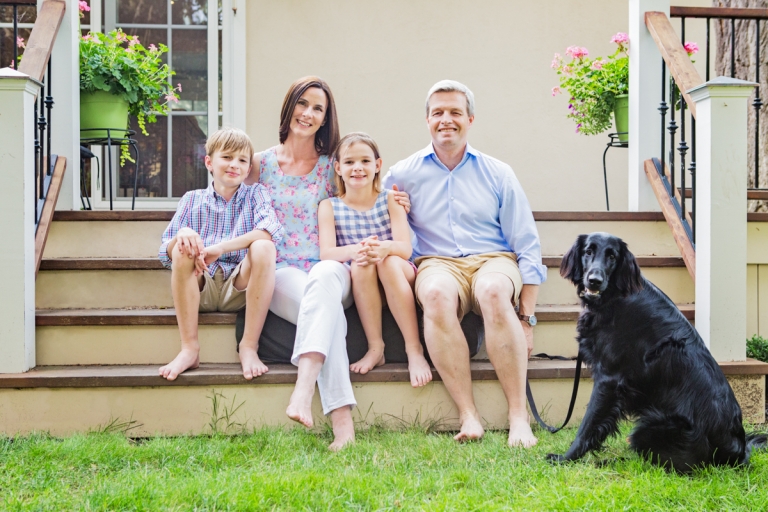 In my last post of a family session, I mentioned how we made the most of the golden light of early morning. When Sydney called to book her family's session, we decided to work with the slightly more traditional early evening golden light. (This also worked better with their timetable of day camps and work commitments.)
Sydney knew that she wanted to work in the backyard of their beautiful Oakville home, especially since being at home would give us the option to possibly include their energetic, one-year old Flat-Coat Retriever, Poppy. While Mum and Dad finished getting ready, Charlie, Maggie , Poppy and I ran around the backyard, using up a bit of everyone's energy with the hope of being a little more settled for the slightly structured part of the session. As with most of my sessions, we took care of the priority (human) family group images first, later introducing Poppy to the mix, and finally silly time with the kids.
The resulting images are a mix of summer evening sunshine, laughter and family love. I can't wait to see the gallery on the wall of their upstairs landing.